Rose gold Wedding Bands
We found 12 today
Page 1 of 1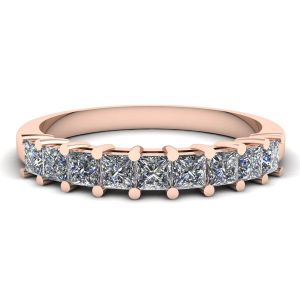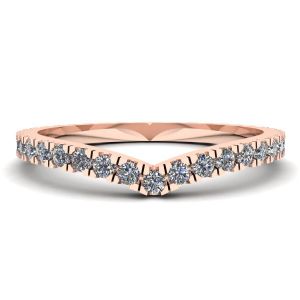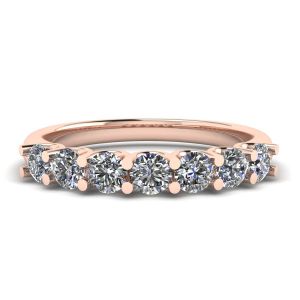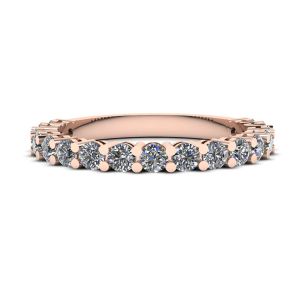 Customer reviews for Rose gold Wedding Bands
Individual orders are always better than the world's brands. It's nice to have something that's made personally for you. Here you can find a particular approach, and jewelry is cha...

Manu
FAQ: Rose Gold Wedding Bands
What are rose gold wedding bands, and why are they a popular choice for weddings?
Rose gold wedding bands are rings made from an alloy of gold and copper, known for their warm and romantic pinkish hue. They are popular for weddings due to their unique and elegant appearance, symbolizing love and commitment.
How does rose gold compare to other metals commonly used for wedding bands, such as yellow gold or white gold?
Rose gold has a distinctive rosy or pinkish color, making it stand out from yellow and white gold. It offers a romantic and vintage-inspired look and complements various skin tones.
What are the different styles and designs available for rose gold wedding bands?
Rose gold wedding bands come in various styles, including classic, modern, vintage, and custom designs. They can feature different finishes and textures, allowing couples to find the perfect match for their style.
Are there any care recommendations for maintaining the beauty of rose gold wedding bands?
To keep rose gold wedding bands looking their best, regular cleaning with a soft brush and mild soap is advisable. Avoid exposing the ring to harsh chemicals and store it separately to prevent scratching.
Prices for Rose Gold Wedding Bands in Hong Kong
| | |
| --- | --- |
| ☑ Products category | Wedding Rings |
| ☑ Products quantity in the catalog | 12 |
| ☑ The cheapest product price | HK$69,900 |
| ☑ The most expensive product price | HK$237,027 |
PIERRE Jewellery in Other Countries